Course Description
The course will offer a comprehensive idea of liturgical concepts and practices in line with the contemporary vision of liturgical animation. The participants will be equipped with skills to animate actively the liturgical services in a variety of contexts/settings. Their participation will facilitate the congregation to live enthusiastically the liturgical celebrations. At the end of the course participants can assume various roles in liturgical settings particularly: musical ministry, lectors, ushers and ceremonial organisers.
Course Objectives
The participants will be able to:
Understand the liturgical concepts
Animate liturgical services
Accompany the congregation in their worship
Enhance the public speaking skills
Develop a proactive environment for worship
Interpret the liturgical symbols and gestures
Share the skills and knowledge acquired with the congregation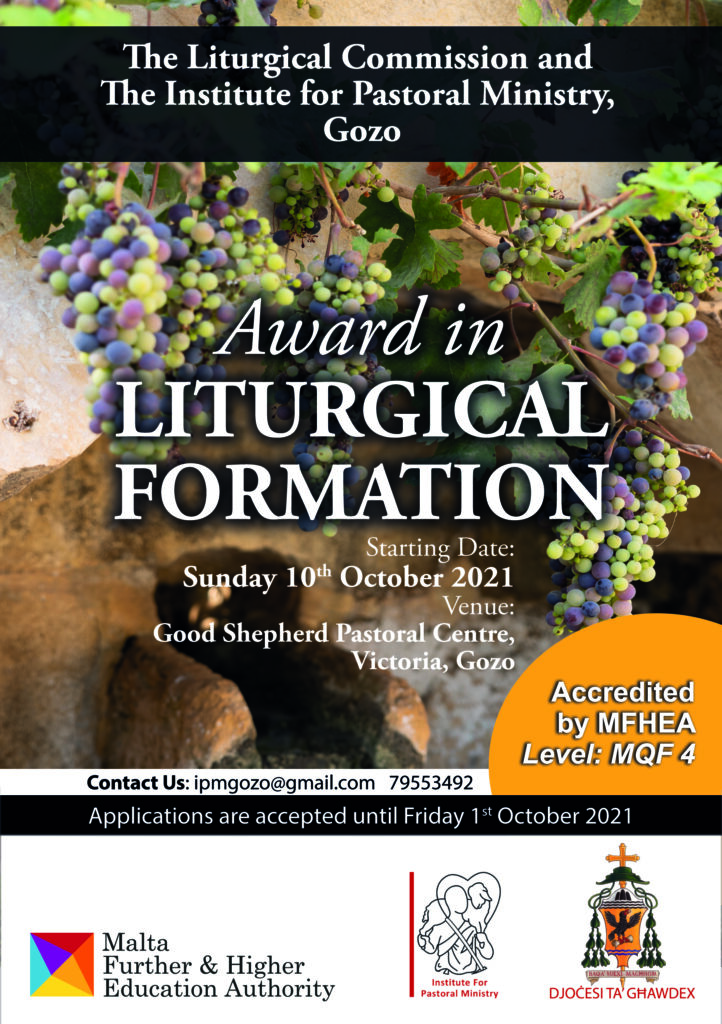 Target Group
The course will be offered for all people, especially those who are interested in the Liturgical Formation.
Course Level
MQF Level: 4
Course Credits
ECTS 3
Title of Qualification
Award in Liturgical Formation
Lecturer
Other Course Material